It doesn't seem valid to get excited year after year about a holiday that commemorates our subjugation of native peoples and destructive colonial ways, but let me tell you: I am excited for Thanksgiving break.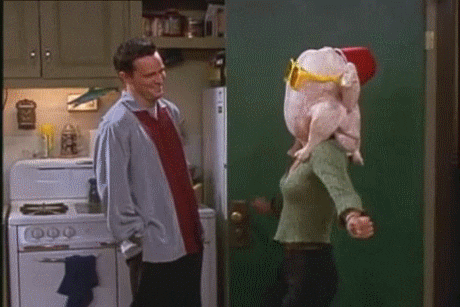 You may ask me, "What could be so exciting about five days in central New Jersey?" Well, first of all, New Jersey is the most underrated state. Second of all, a brief reprieve from midterms is exactly what I need to restore my sanity.
Please join me on a ~journey~ to cozy, fall-time feels. Whether you're travelling home for Thanksgiving or not, these activities should allow you to start healing that part of your soul that a semester-long midterm season has sucked out of you.
First, play this song for maximum reading experience.
Day 1: Nov. 5
Divine your Thanksgiving horoscope. What's in the stars for you this year? If you're going home, will you finally hook up with your high school crush? Will you get taken to the hospital with an irreversible food coma? Only one way to find out…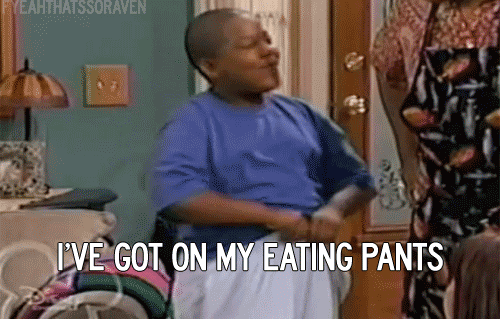 Day 2: Nov. 6
Go vote. If you haven't voted yet, please motivate yourself with the thought of Great-Grandma Pat's wrath when you tell her you abused the right she fought so hard for back when they only showered like once a week or whatever. This way, when your family members start arguing at the dinner table, you'll be able to validate the opinions you've honed in all of those SFS classes by proving that you're an active participant in our democracy.
Day 3: Nov. 7
Plan out your plate. Everyone knows that going into the holiday meal without an attack plan is a fool's errand. Use the below image to prevent future discomfort and maximize future deliciousness.
Day 4: Nov. 8
Get the 411 on those crazy relatives you're afraid to see. Call your mom. You should probably do this anyway, but for your own safety, ask her to give you an update about Aunt Linda's "situation" so you're not blindsided on the big day.
Day 5: Nov. 9
Start filling up your shopping carts. Two weeks before Black Friday, go against your better judgment and let those natural consumer instincts run wild. I've never actually shopped on Black Friday before, but I like to imagine that filling up online shopping carts is just as good.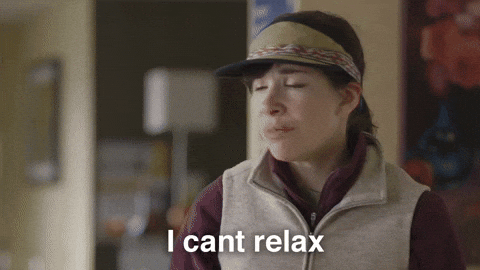 Day 6: Nov. 10
Check out those fall colors. Get out of your musty apartment for once and take a walk somewhere in the city — it's actually very beautiful here and we tend to take that for granted too often.
Day 7: Nov. 11
It's cuffing season. Have you found your big/little spoon yet? It's getting pretty chilly outside; you should probably get on that.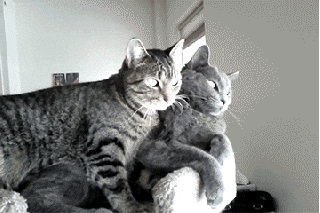 Day 8: Nov. 12
Convince your dad that a turducken is a bad idea. Tell him the hard truth: 55 is too old to spice things up, especially with the multi-meat equivalent of the Human Centipede. Like him, sometimes oldies are goodies — no more of this millennial nonsense.
Day 9: Nov. 13
Start packing. I'm serious. If you do it this far in advance, you'll avoid that last-minute packing nightmare in which you somehow only bring home booty shorts, a turtleneck and over-the-knee boots.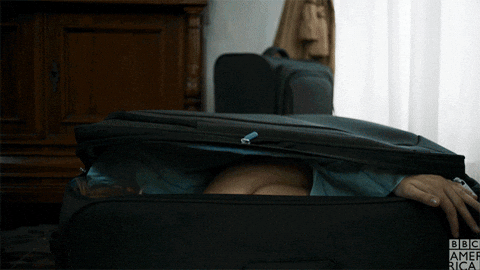 Day 10: Nov. 14
Do something ~cute~ with your friends. Make a pie. Drink some chai. Discuss the best moisturizing strategies for preventing dry winter skin (non-spon but pls check out this account @dewydudes). Put aside homework for a sec and appreciate the value of good, wholesome fun.
Day 11: Nov. 15
Come up with a fake major to get your grandparents off your back. They don't understand that you're not wasting their money; you're just finding yourself. So, pose as a Future Government Official/Investment Person to get out of hot water with the old folks.
Day 12: Nov. 16
Learn how to play football (?). I'm very thankful that my family does not maintain this tradition, but if yours does, it's probably time to tighten up that spiral. Who knows, maybe you'll get concussed and won't have to take any more exams!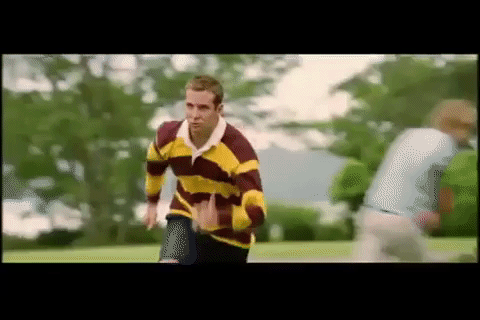 Day 13: Nov. 17
Thank your roommate(s). Whether you're best friends or mere living partners, be grateful to this person for putting up with you. This way, your inability to wash dishes and sexiling habits won't weigh heavy on your conscience over the break.
Day 14: Nov. 18
Friendsgiving! Get together with all of your friends for one last hurrah before going your separate ways. A group dinner feat. Leo's turkey and mashed potatoes never looked so cute.
Day 15: Nov. 19
Watch the twurkey dance. This is a good distraction that will get you hype for the holiday.
Day 16: Nov. 20
What? Sorry. I'm already gone. If possible, remove yourself mentally and/or physically from the Georgetown environment. This could be done in the form of a really long nap, ripping up a blue book — you name it.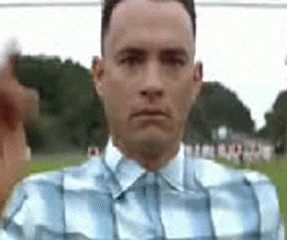 Hoya Saxa! I'm grateful for you <3
Sources: festival-collection.com, giphy.com, youtube.com, people.com