I don't know about you guys, but I love bubble tea. For the uninformed, bubble tea is a drink (usually cold) with either green or black tea, some kind of sweet flavoring and the eponymous "bubbles", aka tapioca. It's delicious, refreshing and even kind of fun to drink, thanks to those giant straws.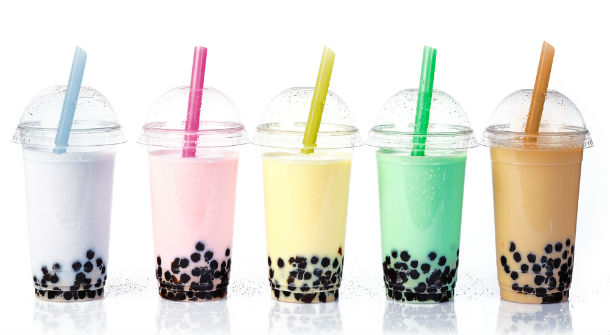 If you're like me, you may have been disheartened by the lack of nearby bubble tea. I mean, there are some locations along M St. or Wisconsin, but when I get a bubble tea craving I want it to be as accessible as possible.
Well, good news! Georgetown Bubble, a student-run bubble tea company, has started up, with a flashy website, Facebook page and Instagram account to match. There are four students listed as the brains of the outfit: Tim Yim, Natalie Kaliss, Michelle Hur and Rachel Villanueva. There aren't too many details yet, but I take this to mean that bubble tea will be cropping up on campus pretty soon. In fact, the Facebook page promises that it's "coming soon." If by "soon" they mean "just in time for me to binge on fruity tea before my upcoming midterms", then that is very, very good news.
If you want to contact the students behind Georgetown Bubble, hit them up at [email protected] or check out their Facebook/Instagram. We can't wait to try some awesome bubble tea in the near future!
Photos: bubbleteaology.com, Facebook