Let's be honest: no one watches the Grammys for the performances anymore. If Beyoncé and Rihanna aren't performing, ratings are horrendous. Let's not forget the multiple times musical masterpieces have been ROBBED of Grammys because the Academy doesn't understand what good music sounds like. Hi, Beck! I will never forget that stolen Album of the Year award from 2015!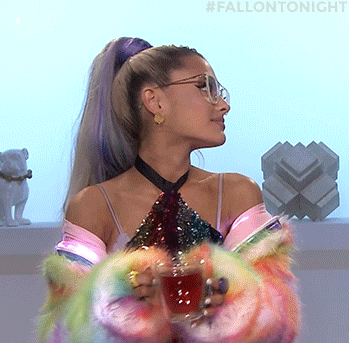 Anyways, we aren't here to discuss the music at the world's biggest music awards show. We are here to discuss the FASHION!!!
This year was a complete mess for fashion. Some people obviously did not get the memo that the viewers wanted looks, not flops.
Let's begin with my queen, Lady Gaga. I would like to know who signed the release form allowing her to GO AWF like this! The HAIR! The EYES! The HEEL! Come through, mama. I give this look a solid 8.4 out of 10 simply because she is giving me FACE and some extraterrestrial realness with this look. SHE IS A STAR!
While Lady Gaga was serving looks, Jennifer Lopez was not. There I said it! This outfit is not it, ma'am. The hat is giving me low budget American Horror Story: Coven and the jewels on this dress look like they were glued on while she was in line at Party City. I give this a 3 out of 10. Also, why did J. Lo give the Motown tribute performance? Lets unpack THAT.
I would like to get into the LOOKS Chloe and Halle gave us. Hi Ikea furniture! Hi elegance! Hi avant-garde! The other girls could never. I know Beyoncé was involved in this because these dresses are exquisite. Look at the arms! Someone please help me; I have misplaced my wig. I give them a 7.8 out of 10.
Camila, sis, what is this? Can you please explain yourself? This dress is not cute! It looks very low-budget. Don't get me wrong, this could have been EVERYTHING, if she had made some big changes. This dress is tired just like her album. Oops, that's the real tea. I give this a 3.3 out of 10. Baby … this is a travesty.
I need y'all to really get into Kacey Musgraves. At first, I wasn't feeling this dress, but after really taking it in, it's cute. She looks like she's ready to walk the runway or maybe even the forest with little nymphs and fairies. Look at the way it flows! This is giving me ethereal magic.. I give it a 7.4out of 10. Also, can we please discuss her red dress during the actual award show? That dress alone took me to church, fixed my life and folded my laundry. Thanks, girl!
Okay, unpopular opinion, but Ella Mai's dress was not cute. Baby, what is this? It looks like she tied a Snuggie around her body and called it a day. Ma'am, please give me the name of your stylist because they need to be fired immediately. I give this a 3.2 out of 10. I was rooting for you, Ella, and you left me disappointed. This dress could not boo anyone up!
Okay, before I give the awards for the best and worst dressed of the night, I think it's time for some honorable mentions!
LOOKS:
FLOPS: (baby, are you okay?)
Now, it's time for the biggest awards of the night: best and worst dressed!
WORST DRESSED AWARD:
Leon Bridges.. where do I begin with you? This outfit is horrendous. The pants. The color. The shoes. The hat. I am simply at a loss for words. My mind doesn't understand why you would put this on your body. Sir, this is not it and it never will be. I give this a 0.5/10 because I like the little patches on the pants and jacket, but that's the only thing I like. This outfit needs to be shredded, destroyed and burned immediately. Food for thought: why don't any men stunt on the red carpet?
BEST DRESSED AWARD:
Cardi B, baby, I'm going to need to have a chat with you. Please take a seat.
WHO SAID YOU WERE ALLOWED TO SCALP ME LIKE THIS, MA'AM? WHO ALLOWED YOU TO STUNT ON ME LIKE THIS? I WOULD LIKE TO SPEAK TO YOUR STYLIST, YOUR MAKEUP ARTIST, YOUR HAIRDRESSER, YOUR JEWELER, YOUR GHOSTWRITER, YOUR MANAGER, YOUR MAMA, AND KULTURE BECAUSE THIS IS EVERYTHING! ABSOLUTELY SICKENING!
The power this has! Let this photo sink into your spirit. I didn't know I needed this in my life. She looks so beautiful and elegant! I give this a 11 out of 10 because she is serving FACE, LOOKS and CLASS. No one else could have pulled this off. She looks like a flower blooming in the spring. Yes, Cardi! Thank you for blessing my eyes with this outfit.
Despite being a flop (like always), the Grammys were interesting this year. Some of the outfits really shook me in the worst way possible, while some people (Hi Cardi!) snatched everything I love and gave me life!
Let's pray that next year Beyoncé, Ariana and Rihanna are present and save the music industry! Or maybe they host their own awards show? :)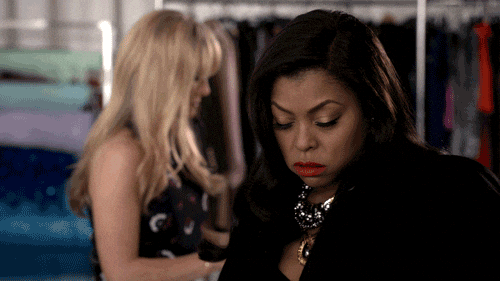 Sources: giphy,com, eonline.com, popsugar.com, justjared.com