Mercury is entering retrograde. Are you ready? Find out below in 4E's weekly horoscope.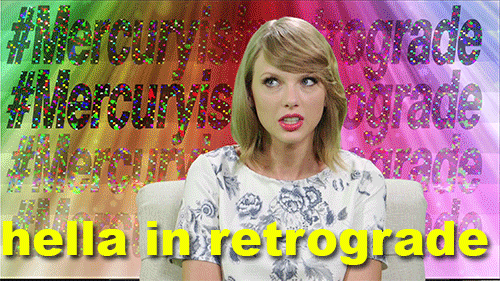 Aries
It it is your time to shine, Aries. Although Mercury is entering retrograde, it won't stop you in your zodiac season. This week you will embark on a treasure hunt of passion and connection. Be prepared this weekend, as the stars will align and someone special will enter your sphere of love!
Taurus
Stubborn Taurus will run into trouble this week as Mercury will create interpersonal conflict with those you most care about. Try to endure and boast your strong skills in patience. This week may not be your best but fear not — good times are on the horizon.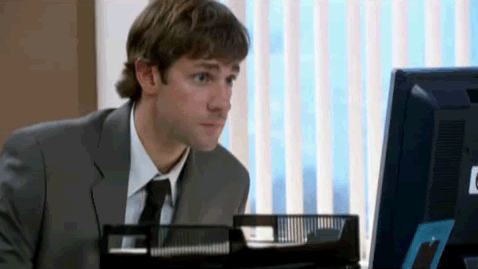 Gemini
Gemini, you have had a tough couple weeks, but it's time to let loose and have some fun! Shed your nervous skin, as Mercury will usher in a new period of blooming friendships and romance for you. Keep an eye out for that special someone this Saturday!
Cancer
Sensitive moon child, it is time to let go. You have not been able to shake the past, but retrograde marks a fresh start for you. Throw away your insecurities and suspicions; they only bring negative energy. Be social, work hard and have fun this weekend. A big surprise awaits you on Friday!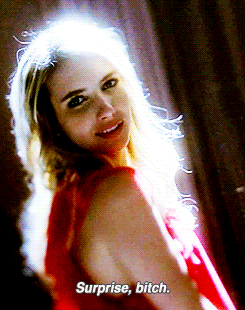 Leo
I hope your bags are packed, because this week commences a journey of spiritual and physical discovery. Take time to think about the past and envision the future you desire. Your stubborn, inflexible side will be challenged as retrograde presents some complications along the way, but such is life!
Virgo
This week is all about you, Virgo! Take time for self care and personal reflection. This Thursday, you will be tempted to return to bad habits — be cautious. Your strength on Thursday will be rewarded on Saturday with a night of friendship.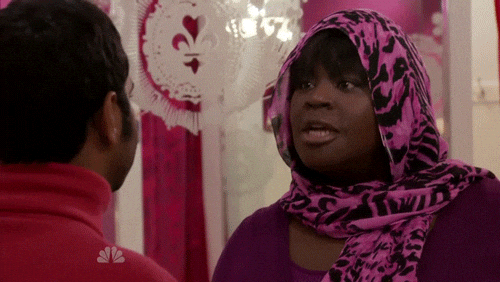 Libra
Child of Venus! After months of reflection, it's time to show everyone why you're led by the goddess of beauty! If you're confident and keep a positive attitude, you shall surely reap the rewards. This week's retrograde will bring up feelings of the past. Be careful, Libra — dwelling for too long can revert all the progress you've made. 
Scorpio
Control is key, Scorpio. With retrograde swirling your emotions into a frenzy for the next few weeks, you will need to keep your cool. This time of chaos can be difficult for you, as it disrupts routines. Just think positively, and keep those hotheaded emotions in check! I fear an emotional blowup ahead if you cannot keep the passion to a minimum. 
Sagittarius 
Look forward to flexing those sociable skills, adventurous one! This week may be your time to shine, Sagittarius. Despite the retrograde, you stay strong in times of uncertainty. Embrace this radiating energy — others will find you irresistible, so be on the look our for similarly irresistible new partners. You will be successful in romantic endeavors. 
Capricorn
Play time is over, Capricorn! After weeks of fun, you need to bring your focus back to self-betterment. Instead of painting the town red on a night out, Netflix and chill alone instead! With the communication chaos of this week's upcoming retrograde, try mending your most important relationship — with yourself.
Aquarius
Be ready to be tested, Aquarius! As a sociable sign, I know it's disappointing to hear there are academic and professional challenges ahead. Don't expect any straight A's or pay raises — you'll have to put in work first. Stay grounded, and study up!
Pisces
It is a bittersweet week, Pisces! The season of your sign is over. Keep note of your finances; after getting all that birthday money, you should spend it wisely. You've been a bit casual with your finances lately, and there's no need to take this into the retrograde.  Keep note of any other financial opportunities this week, Pisces.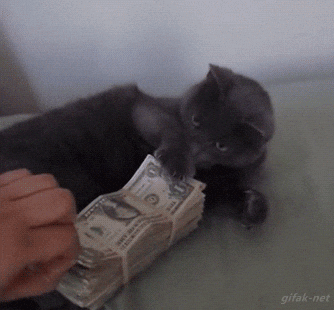 Children of the universe, that's all the stars have for us for now! See you next week!
Photos/Gifs: giphy.com, i.ytimg.com