It's that time of year again, Hoyas, although the hot and humid D.C. days still feel never-ending, FALL is right around the corner! If you're a senior this year (sad!) this is the time to take advantage of all the things you'll miss next year! Whether you've been anticipating or dreading the start of a new school year, the fall semester on the Hilltop is full of things you're sure to miss come spring semester. Here are the five things you need to check off your bucket list before leaving for break in December!
Sports, Sports, Sports

Time to get spirited Hoyas! Whether you're an oldie senior like me or a baby freshman, there's no time like the fall to bleed Blue and Gray! Football, soccer, volleyball and all the other sports rely on their student section for support! Lots of games are free or discounted, and if you're really broke, you can watch for free out of the Harbin common room windows. If you're REALLY not into any fall sports, at least basketball season isn't far away ….
2. Get Spooky!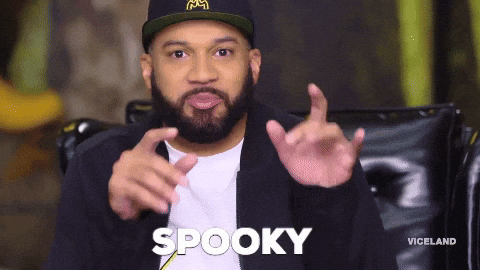 Whether it's the nearly two-month midterm season, a looming GRE or LSAT, or the never-ending supply of rats living in your Henle, fall at Georgetown is full of spooks and scaries. All jokes aside, Halloweekend is one of the best times to be on campus! Be sure to enjoy Haunted Healy, put together a great group costume and take some fire Insta pics while you're at it.
3. IT'S PSL SEASON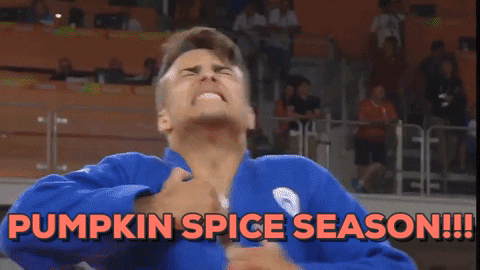 Okay, okay, I get it. Pumpkin Spice Lattes are SOOO overrated. Trust me, I feel you. They're arguably the worst. What isn't the worst are all of the amazing fall-themed treats you'll find on and off campus. Pie Sisters makes the best pumpkin pie, Georgetown Cupcake is bound to have some festive treats and, who knows, maybe The Corp will be dishing out some palatable fall munchies. You know I'm already keeping my eye out for the new Trader Joe's fall treats.
4. Friendsgiving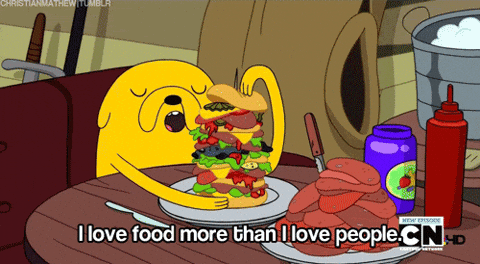 Thanksgiving is all about food, wine and friends. There's no better time than the fall to get your friends together to bond over what all students love the most: food. Chef up something yummy in your common room, make some apple cider in your Keurig or use a meal swipe and bring over one of Leo's finest gourmet creations. Whatever it may be, if there's food and friends to vent with, then you're doing it right! After all, it's bound to be less stressful than Thanksgiving with your entire extended family ….
5. Feel the Holiday Spirit!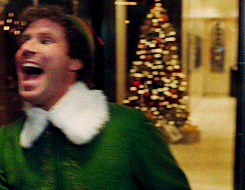 Holidays on the Hilltop are a whirlwind of emotion. The most wonderful time of the year meets the least wonderful time of the year: finals season. Don't worry — there are plenty of exciting things to get you through the stress of finals. Holiday cheer is everywhere on campus! The glowing "hoyas" sign outside the front gates is a Georgetown Instagram classic, second only to a picture in John Carroll's lap. Be sure to catch the lighting of the Dahlgren Christmas tree and let loose a little at winter formals!
Gif Source: Giphy.com