Dear New Uncommon Grounds (which, as you may have heard, has been ~officially~ dubbed "NUG"),
Congratulations on your recent move from the cozy bubble within the well-trafficked Sellinger Lounge to the prime real estate spot in an obscure corner of the bookstore. Thank you for making it less tempting for us to spend precious flex dollars out of our late-night-quesadilla budget on strangely-named caffeinated beverages. Thank you for recognizing that among the exorcist steps, the Regents stairs, the VCW steps, the stairs to Yates, the White-Gravenor stairs and the Walsh staircase, Georgetown is truly deprived of opportunities for excessive stair-climbing. Thank you for moving to a location that allows us to ~seek the magis~ up an additional two flights. We have to thank you, New Uncommon Grounds. Without your grand reopening, we would not have the pleasure of experiencing the following awkward moments thus far, in your short tenure of just a few days: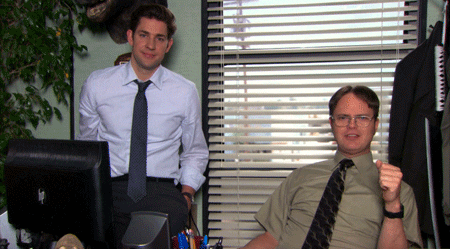 1 . Going to NUG at 9pm on a Wednesday, and finding it completely empty with the exception of the baristas. We thought you were closed and retreated down the stairs, but you shouted after us, "we're open!", and so we had to awkwardly walk back inside.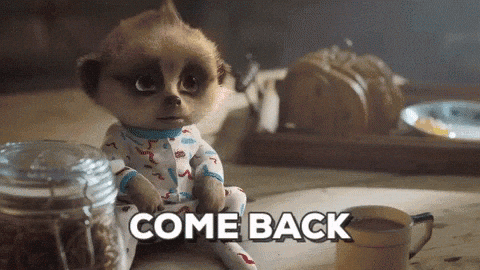 Actual footage of a NUG employee trying to make us walk back up the stairs, 2017, colorized. 
2. A woman asked our blogger Caroline if her name was "Eleanor Rigby" upon her receiving the caramel hazelnut latte by the same name. This drink is now cancelled.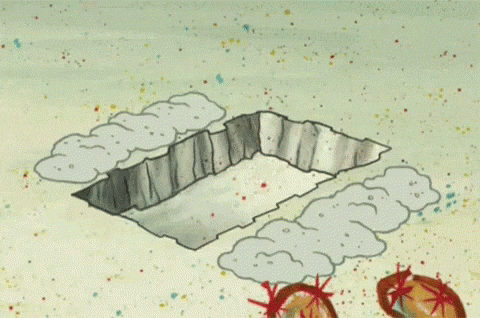 3. With the loss of the beloved UG couches, we experienced the strange and utter horror of not having anywhere to sit. And when we finally did find a spot, it turned out it was already someone else's spinny chair. Sad!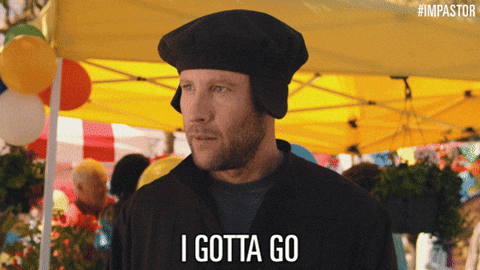 But despite the loss of our dear old friend, we've come up with a list of suggestions to make the NUG experience the best it can be for all students:
1. Build retail therapy into your customer experience. As a Georgetown student, you can sleep when you're dead (and therefore must caffeinate whilst living). Additionally, you must not let anyone forget that you are walking the same hallowed grounds that Bradley Cooper, John Mullaney, Patrick Ewing and Bill Clinton once roamed. Therefore, you're going to need some gear: Why not sell some in the store? While they're at it, your customer may even buy some for his or her third cousin twice-removed, and the entirety of his or her high school graduating class.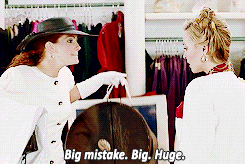 2. Sell the stairs as "aggressive stair workout."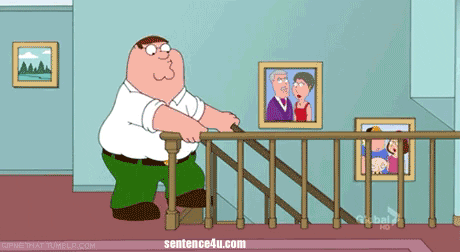 Training Plan: Begin on M street and walk up the exorcist steps, then take a left on N Street to walk up the Lau steps. Walk down past the HFSC, up past Cooper field, and then up the Regents stairs. Lastly – take your pick between the ~official NUG stairs~ (currently incorrectly labeled as the "UG stairs") or the bookstore escalator. To balance out your customers counting calories, have them subtract those it took to get upstairs! Pro-tip: make sure that every article of clothing on your body was purchased at  lululemon because otherwise it doesn't count as exercise at Georgetown.
3. Tell your customers they have the perfect excuse to borrow their parents' private helicopter. We are all well aware that our enormous campus already warranted travel by Vespas, but now it's time to inform your parents that you will be needing to borrow ~one~ of their helicopters to fly you from your dorm to the Leavey Esplanade to pick up your NUG Love latte. Your customers have been waiting all this time for the right excuse.
4. Relive the good old days. If your customers are still missing the old Kanye UG, tell them to purchase some blackout shades to recreate that familiar sense of total darkness. This way, their fellow NUG customers will still be completely unrecognizable from a short distance and they can still feel like they're writing a paper in the middle of the night ALL THE TIME. As we all know, the "This is due at 8 a.m. and I haven't started" paper-writing aesthetic is even more popular among the Georgetown community than ~cura personals~, and it would be a shame to let some "sunlight" ruin it.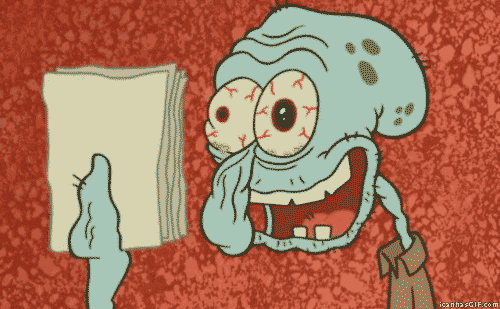 New Uncommon Grounds: Much like freshmen year roommates and mandatory group projects, you are unfamiliar and slightly awkward. But we're willing to try and make this thing work if you are.
With (NUG) Love,
Sarah and Caroline
Photos/Gifs: giphy.com, tumblr.com