As the long-awaited Dec. 20 draws near, we here at 4E have prepared an ode to undoubtedly the merriest time of the year: FINALS SZN. Whether you're reading this post in the sanctity of your own dearly missed home, at your ~unique~ vacation spot in Mexico or on the Hilltop waiting for your unfortunately-scheduled math final, we can relate to what you're feeling: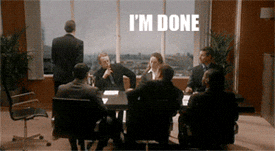 So, without further ado, let's all take a moment to reflect on Georgetown's beloved stress culture, appreciate the ~high-quality~ Whisk coffee that has fueled us thus far and give ourselves a pat on the back for succeeding  doing relatively well surviving this semester!
After endless midterms, weeks of studying all night,
there's a brief respite, then finals are in sight.
It seems like it's always time to buckle down
but that's just part of being at Georgetown
The struggle is real as you prep for Bib Lit —
but what can you expect from the Jesuits?
You've got 99 problems, the first is Of God,
and in time you're exposed as a Catholic fraud.
In your first exam, those wretched blue books appear
and before too long, they're stained with your tears.
You fight through hand cramps for two hours straight,
and from nine to eleven, your heart palpitates.
Lau 2 is love, Lau 2 is life —
just kidding, that place is a hellhole of strife.
You wonder, will these troubles ever be over?
It's been awhile since you've been this sober.
You've studied forever, it seems like a time warp,
and while waiting at MUG, you curse the capitalist Corp.
Later that day, you procrastinate more:
It was feeling too lonely up on Lau 4.
You're buried in books on a Saturday night —
to friends at state schools, it's a pitiful sight.
It's only midnight, but the future looks bleak.
You remind yourself, though, that sleep's for the weak.
But when you finally get into the swing of things,
to no one's surprise, Lau's fire alarm rings.
So you make your way over to good ol' Leavey —
should four flights of stairs really make you this wheezy?
Texts from your friends say they're already on break,
but at least they'll be free to attend your wake.
You're struggling to find the will to survive,
indeed, you fall short of the expectation to thrive.
"How to learn French in a day," you search online.
You'd forgotten "Bonjour"— probably not a good sign
After handing in your final subpar paper,
it looks like life's finally turned in your favor.
Though GPA-wise, there may be reason to fear,
that'll be a problem you save for next year.
The holidays will provide plenty of reason
for you to repress this finals season.
Walking past Healy, you take a pic and proceed,
"until next semester!" your Snapchat story reads.
Suitcase in hand, you feel an upswing in mood
at the thought of three weeks without Leo's food.
You search for your Uber outside the front gates —
What's taking so long? New Jersey awaits!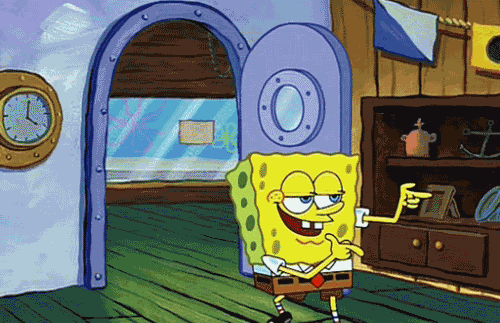 ~Happy Hoyadays~ from all of us at 4E!
Photos/Gifs: giphy.com, tumblr.com