It's that time of year for high school seniors. The time when they (those incoming freshman) fill out the famed Living Preference Questionnaire and begin the housing process. To all of you younglings, congratulations on your commitment to Georgetown. Now you finally can start making decisions about your freshmen year. What a time to be alive!
To all the current students, I'm sure you remember what it was like getting the first emails from housing. The excitement of ending high school and beginning college is something that almost everyone experiences. Housing was one of the first symbols of this change. No, we didn't really care about the living survey. There were only two things that really mattered: our roommates and our housing assignments. We at least had some control over our roommate if we used the infamous CHARMS system. Let's just say this works out better for some than it does for others.
On the other hand, most of us had no control over our housing assignment.  There were maybe one or two little-known ways to work the system. Other than that, we were on our own. We all prayed for New South and scoffed at Darnall. When assignments were released in August, reactions included joy, disappointment, indifference, and just downright shock. Residents of New South were ecstatic, residents of Darnall felt cheated, and the residents of Harbin and VCW figured they would be okay. Oh, and then there were those of us in VCE. Note to incoming students: Darnall is NOT THE WORST. I repeat, if you get Darnall, it is NOT the end of the world. You are at least with other freshmen (and mice/rats) who keep you company in your isolation. We VCEers are alone; we have barely any freshmen to whom we can turn.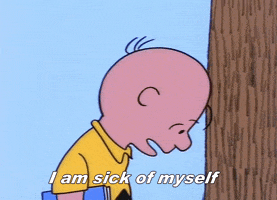 We all thought we just had bad luck. Unfortunately for us, we were wrong; we just didn't know the tricks of the system! Fortunately for all new students, 4E is going to share some tips on how to cheat the housing system. While some might say that these tricks will not work, please just look at what happened with housing this year. Do you really think that outsmarting the housing system is hard?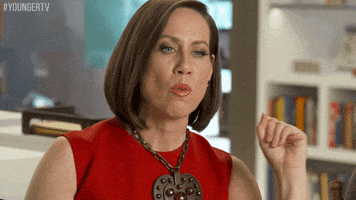 In order to make sure that you're satisfied with your housing assignment, here are some neat ways you can manipulate the system and/or the Residential Living Staff.
Request medical housing– This could be a power move for some people. Some current students were granted medical housing due to gluten allergies. While this may seem like a scam (which it is), it may get you into either VCW or even New South. Discover your hidden ailment, fall down a flight of stairs, make up a disease: do whatever you gotta do to get medical housing.
Post your most embarrassing story in the GAAP Facebook Group– Posting in the GAAP group may indeed make you famous (just ask Alessandra Puccio). If you post a really embarrassing story about yourself, your name might just reach the ears of the Residential Living Staff. What better way to both get good housing and put yourself out there to your new classmates? Disclaimer: If you actually do this, people will know you when you arrive. Will people envy you? That depends on how great the story is. 
Request a single sex floor– Usually, if you request a single sex floor, you'll probably end up in VCW or Harbin. While neither of these options are the same as the coveted New South, they are not the worst housing options on campus. You also will definitely not get Darnall. Both offer central locations, and each have unique features. Harbin has the cluster formation, while VCW offers the two-winged design, straight hallways and private bathrooms. If I were you, I would hope for Harbin, since private bathrooms don't thrill me that much.
Go on Tinder and swipe right for an administrator– Todd Olsen, the Vice President for Student Affairs, is a man of mystery. Does he actually have a Tinder profile? Who knows. But if he does, take advantage of the situation. If he also swipes right on you, you'll have an excellent bargaining chip in your possession. It may not even our dear friend Todd; it could be anyone high up in the administration. New South, here you come! (We are clearly joking…)
Write a very large check– This almost maybe definitely work, but please don't be that guy.
In the end, you should not stress too much about housing. No matter where you live as a freshman, you'll end up making friends in your dorm. Even if you don't, your friends are a stone's throw away (except if they're in Darnall). Just fill out the living survey and wait. Finally, for your housing assignment and more importantly, your roommate search…may the odds be ever in your favor.
Photos/Gifs: giphy.com, studentliving,georgetown.edu