When I applied to transfer to Georgetown University last winter, I would have never imagined that my first semester would have been at the Capitol Applied Learning Labs (CALL). And while I was definitely excited to leave my former institution, I was absolutely stoked to have the chance to live in downtown Washington, D.C., and experience everything our nation's capital has to offer.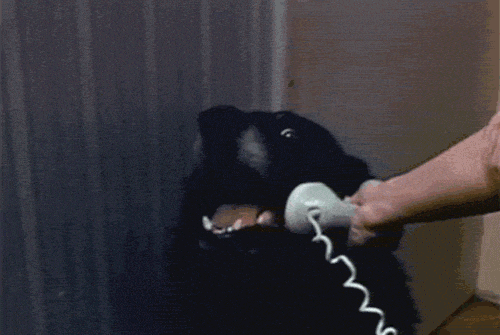 During my initial introduction to the CALL, a huge emphasis was placed on the CALL's design as an experiential learning semester. We're now on week 11 of the fall semester, and I can confidently say that this semester has been full of new experiences, personal growth and learning. For starters (and a little bit of context), CALL students live in fully-furnished apartments in NoMa, a neighborhood in downtown D.C. named for its location north of Massachusetts Avenue (I know, creative). We are a 15-minute walk from the Law Center and Union Station and a short metro ride away from just about anything else we could want to see or do!

Instead of writing a clunky and long article about how much I enjoy living in the heart of D.C., I'm going to go over some opportunities and obstacles (because pros and cons just don't cut it) from my time in the CALL in case you ever consider signing up for an unforgettable semester. :)

OPPORTUNITIES:

1. Create your own experience! The CALL is designed to be an experiential semester of learning, and that can take form in so many different ways. Most students have an internship (that they get to choose!) as part of their program or a studio-based class. I'm in one of the studio-based classes, "Consulting for Social Impact," where we are completing consulting projects with three different social impact organizations local to D.C.! I also have the time for a part-time internship, and have extended my summer internship at Life Pieces To Masterpieces (a phenomenal organization). Of course, I could have chosen to keep my schedule open, or worked to find a completely different internship, but that's the beauty of the CALL — you truly can make it anything you want! The possibilities are endless, and the central location broadens the horizon for even more opportunities. Even better is that it does not cost any more than a normal semester on the Hilltop!
2. The community is absolutely amazing. Take it best from a transfer who up and left the only place and people they had known for the past two years. My biggest concern when transferring was just being able to escape rural Virginia, followed by getting a similar aid package, and then worrying about whether or not I would fit in. The CALL is a small group of students (approximately 30 this semester), which allows for a lot of bonding opportunities — even if most of us have busy schedules with our internships. Every Friday the CALL buys us lunch, giving us an hour of fellowship, food and fun in the student lounge.
3. Location, Location, Location! I've said it before, and I have to say it again. We are in the heart of the District! Not only is it easy for us to go to the monuments at midnight, but there are so many places to explore and things to do. Walking a couple blocks in any direction will land you in an entirely different neighborhood that is just as unique as the next. My favorite part about where we are has to be the daily view of the Capitol. The CALL campus is only a couple blocks away from the Capitol, and that closeness never gets old. While Georgetown has its historical charm, the broader district has so much more to offer.
4. Train to be the next Gordon Ramsay! Part of the experience of the CALL is getting to experience life as a young professional. Our meal plans are given to us in the form of debit dollars and grocery store gift cards so that we can go shopping (at the grocery store conveniently on the corner of our block) and cook for ourselves. The possibilities are endless with this one, and if cooking is something you really enjoy, the open kitchen and high-end appliances make it all the more enjoyable. Another obvious bonus is that you can brush up on your food handling skills, so that you won't have to worry about giving food poisoning to yourself or your roommates.
I'm a big fan of baking, and bake just about every Thursday for our community lunches on Fridays. I stopped baking when I left home my first year, but I have quickly found my groove again. If buying random ingredients from the store and turning them into something delicious was a hobby, I would be its most ardent hobbyist.
OBSTACLES:

1. The commute to the Hilltop. You may be wondering, "How do I get to the Hilltop?" The answer? Public transportation! While the GUTS bus from the law center only runs roughly every hour and a half, there are other ways to utilize GUTS in combination with the Metro to get to campus! First, CALL gives us each a MetroCard and will reload it constantly. Yes, that means unlimited sightseeing, adventures, and explorations. And while the fight to bring the UPass Program to the Hilltop continues, the CALL is ahead of the game on this one. You can take the Metro (the Red Line NoMa stop is a block away from our current apartments) to either Dupont Circle or Rosslyn and then take the GUTS bus from there to the Hilltop. Those buses run every ten minutes, which is a lot more convenient than the law center GUTS bus.
It is still a little tricky and can be slightly time consuming (especially with the Metro delays that they have going on right now), which is why I've listed it as a potential obstacle. I grew up in a small town in West Virginia with no public transportation whatsoever, so you can imagine my continual fascination with the ability to get anywhere in D.C. using the Metro. I enjoy using public transportation, but if it's something you despise, it would definitely be an obstacle during your time at the CALL.

2. Guy Fieri won't hire you to work at his kitchen. The task of cooking for yourself may be daunting, and, with the buttload of opportunities and possibilities that ensue from a create-your-own experience program, potentially even overwhelming. While this is listed as a potential obstacle (understandably so), it is one that I think can easily be overcome. As long as your knife handling skills don't put you at risk, a little practice can go a long way. Make it a low-stress environment and in no time you'll be ready to answer the CALL (see what I did there) as Guy Fieri's next executive chef. After all, the point of an experiential learning semester is to learn from new experiences, right? :)
Take this list of opportunities and obstacles as you will. I'm a huge fan of learning and growing from unique experiences, which may slightly sway how I feel about the CALL program. The CALL provides the perfect opportunity to reflect on your passions while giving you the tools to create an experience that is enriching and meaningful to you. College is a time to try new things, meet new people, and learn more about yourself along the way. Being able to create your own experience for a semester tailored to your personal interests is a great way to do that, and it will undoubtedly make your collegiate story even more unique than the next.
Header Image: Global Georgetown