Midterms. Post-homecoming. Hearing that John Mulaney was on campus but not actually seeing him.
Life's been coming at us Hoyas pretty hard the last few weeks, and, as if things couldn't get any worse, it's flu season. While some of us have a demigod-like resistance to mortal diseases, we common folk gotta bite the bullet and face the shot.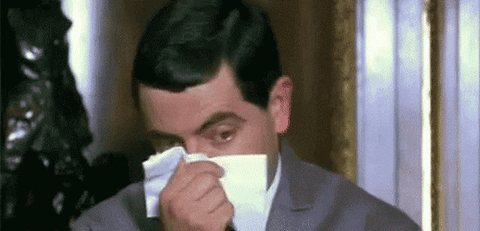 But, before you can get yourself out of bed to maintain your health through the power of modern medicine, 4E's got nine temporary fixes to keep that virus out, so you can pop off (sis) on Halloweekend!
Don't stay out too late
What?!?! But Midnight Mug is open until 2 a.m. for a reason!!
Yes, midterm szn is a hot mess: papers, tests and presentations demand a hefty amount of study time. And, when some professors forget students have more than one class, there really isn't an option. But we stan self-care and not succumbing (and, tbh, perpetuating) Georgetown stress culture.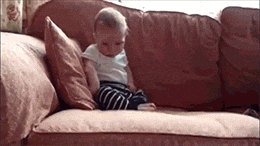 So, get! to! bed!
Save the 3 a.m. trips to Wawa for the weekend — even then, take care of yourself!
Eat healthy
I hate Yates. I hate movement in general: unless that movement is taking a big bite out of a Wisey's Hot Chick.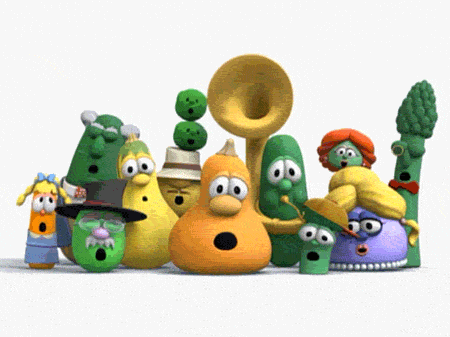 Luckily and, I guess, unfortunately, the best quick fix to being sedentary for 11 hours is eating well. If you can't keep your body in shape (@yourboy) then at least eat some veg or froot that'll boost that immune system!
Bundle up
It be cold! (~sometimes~)
I really don't know what's happening in Washington, D.C., right now, but it's definitely not as warm as it was in August. In that case, maybe it's time to cut wearing the single, thin cotton layer of your only Grateful Dead T-shirt (you know, the same one you wear to show that you're "old school") and start putting on some sweaters and long sleeves.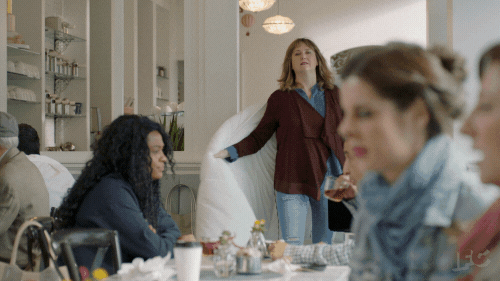 IMO, Georgetown does fall fashion FANTASTICALLY, so please participate in our communal, stylish preparation for colder weather.
Stay inside
If you only have that Grateful Dead tee, though, or haven't done laundry in weeks because you have five papers due in one day, then try to keep warm indoors!
Leo's — upstairs or down — behind the stairs is usually pretty toasty. HFSC fireplace? Top notch. Lau's okay, but it's more humid than cozy.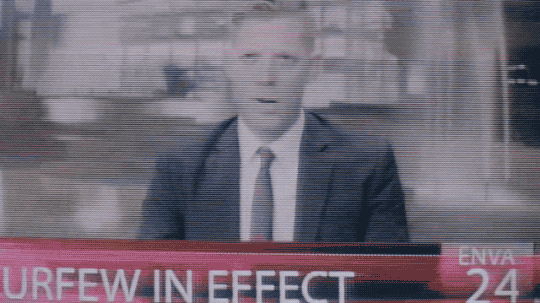 If nothing else, hunker down in that 160-square-foot Darnall dorm of yours.
Maybe forever.
Lock your door
And you know what? Why don't you close yourself off while you're at it?
Maybe it doesn't help too much, but locking your door might keep out those germs! Yes, of course, FOMO might become an issue if you imprison yourself in your room, but any price to keep out the flu, right?
Right?
Make no human contact
You still probably have a roommate.
They still probably have a key.
But they're still a threat to your health. They are a threat to your very being.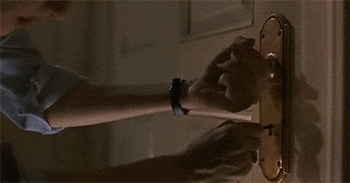 So keep them out! Haha! You can't risk contamination at this point — you still have a Spanish presentation and your voice has to be in tiptop shape. FaceTime, Snapchat, Instagram, Twitter and even a phone call are risky. Delete all of them. Hide your phone. Germs can travel through the airwaves.
Lay salt lines at the entrances
Worst thing that could happen? Spiritual sickness! Ewww, gross!
Not only could your roommate carry a DISGUSTING virus that could potentially stop you from seeing your crush as Jim from "The Office" in a really stupid, lazy "Three-Hole Punch" costume, they could also be a witch!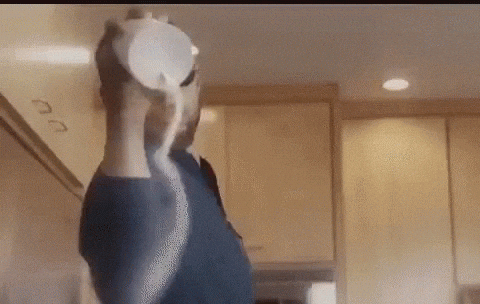 So lay out those salt lines and keep out that beast of Hell!
They could turn you into a newt! And that's not ~lit~ at all.
Build a shrine
Salt lines aren't enough, though.
If Cerberus comes a-knockin', you really think some sodium chloride's gonna stop him? Or the flu, too, I guess.
NO! Ignorant fool! You must build. High and high to the very heavens — or just the roof of your dorm, lol! Choose your favorite idol, who can be the champion of your health —mine's Bradley Cooper, ugh, so dReAmy~~~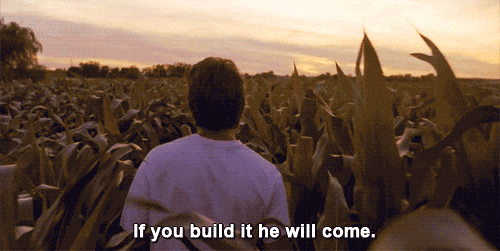 Pray, wicked soul, pray! Prostrate yourself to the worship-idol of your choosing — it's 2019! — and just jam out to Gregorian chant or some meditative music to cast out any source of harm to your well-being.
And germs!
Sacrifice
The last step. You must commit a sacrifice to your idol —
Wait, what? Nonononono, BLOOD sacrifice? That's sooo 12th century.
I'm talking about not eating candy for a day or taking a day off from social media. Honestly, in all your efforts to keep healthy, pass midterms and purge yourself of evil, maybe cracking open the door for an hour and hanging out with some friends is a kind of sacrifice.
Doing well in school and defeating evil are just as taxing as shutting yourself off from the world, so be healthy by practicing some solid self-care!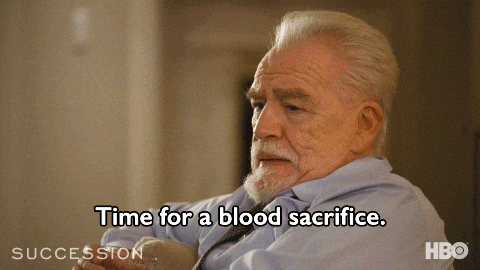 Though, who would miss one goat?
In all seriousness…
Get! Yo! Shot!
It's better and safer for you and everyone around you — even if you think you have X-Men immunity. It takes less than 10 minutes, and it gives you a chance to BYOB — Bring your own Band-Aid! And only Hoyas know how to pull off a stylish Garfield one, so go off!
Be well, and Happy Halloweekend, folks!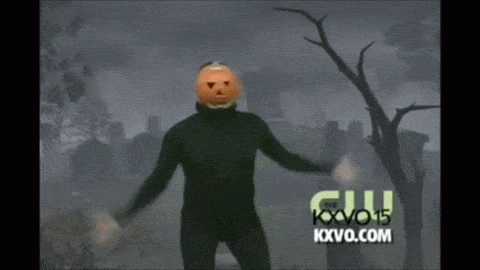 Endnote: I asked a friend if they give you candy as an incentive to get your shot, and she said, "No, you're 19 years old."
Thanks, Caroline.