Well Hoyas, it's that time of year again: St. Patrick's Day.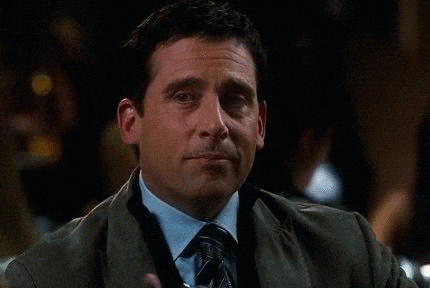 A day where we all come together to celebrate Irish culture, beer, the color green and, of course, the life of a great saint.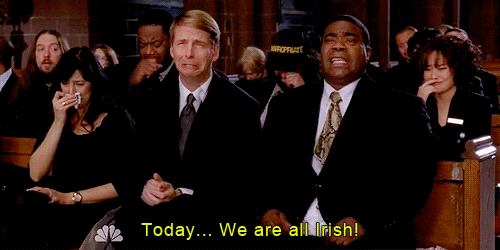 Prepare yourself using these steps and you too could have the best St. Paddy's Day of your life.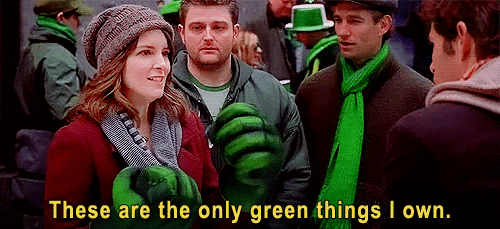 Look through your closet. Look through your friends' closets. Swing by TJ Maxx on your way home from yoga. Whatever you do, find something green to wear. Don't be that one party-pooper who is not wearing green because he "doesn't own anything green" or "couldn't find anything." You've had a whole year to prepare for this. When Saturday rolls around, those excuses just aren't going to fly.
Brush up on your Saint Paddy's Day history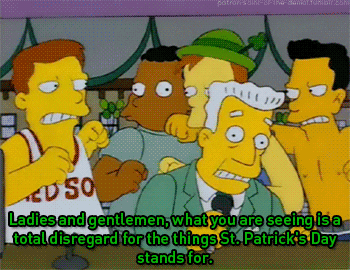 Wait, who even is St. Patrick? Some random Irish dude? Something about snakes and four-leaf clovers? It's probably been a while since you learned about St. Paddy in your second-grade CCD class. Take a few minutes to read St. Paddy's wiki. Come Saturday, you'll be able to bust out some knowledge that would impress even your 80-year-old Irish grandma.
Color your culinary palette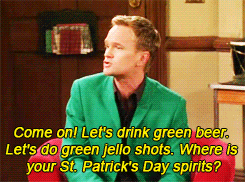 From green eggs and ham to green Jell-O shots, take this opportunity to add some festivity to your plate. With some green food dye and some Bailey's, you can make anything magically delicious.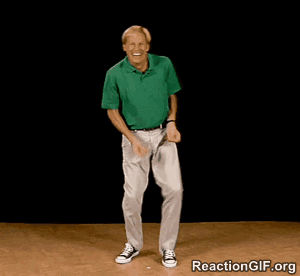 You may not be able to win a World Irish Dance competition, but that shouldn't stop you from busting some moves on the big day! Try looking up some tutorials on YouTube. You can even gather up some friends and choreograph a routine. Everybody loves a good Irish jig.
Practice your Irish accent
Watch a movie with Irish people in it (like the Disney Channel Original classic "The Luck of the Irish" for example). Practice your accent in front of the mirror, in front of your friends — even in front of your professors if you're feeling bold. By the end of the week, no one will even be able to tell you're not even a little bit Irish.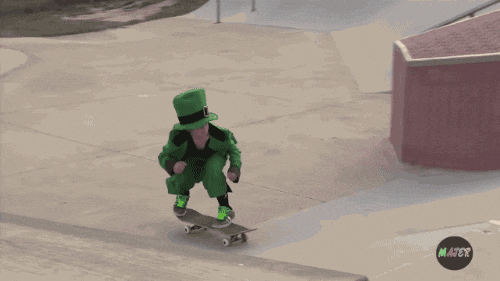 Sort of like the mouse traps that are already under your bed, but this one might actually work! Take the necessary precautions and you too can sleep soundly knowing you won't be the subject of any pranks, tom-foolery or practical jokes. All that s–t is for April, not March.
Take a chance on your luck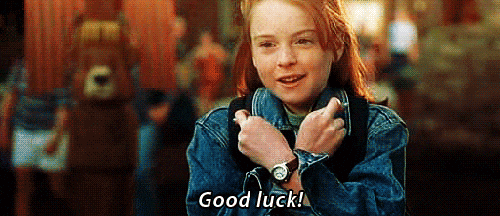 Go ahead! Shoot your shot! Send that risky text! St. Paddy's day is the perfect time to see whether all that superstitious, four leaf clover, lucky charms stuff is true or not. If you're lucky, you could end up with something way better than a pot of gold. If not, well…
Enjoy St. Paddy's Day your way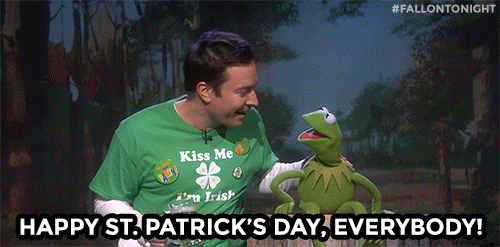 As one of the greatest holidays, St. Paddy's Day is all about having fun. On this day you can finally purge all those leftover emotions from Valentine's Day, make the greatest spring break comeback of all time and really prep yourself for the last few weeks before summer. Whatever your plans, make sure you gather up all your friends and enjoy every second of your St. Paddy's Day this year.  
Photos/Gifs: giphy.com, tumblr.com