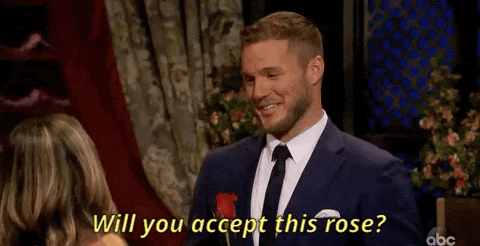 My roommates and my sister have recently gotten me hooked on watching "The Bachelor," and I quickly became obsessed. As season 25 (it's really been going on that long?) comes to a close, here are 10 crazy things I learned that you may or may not know about "The Bachelor."
1. Contestants are completely removed from the outside world.
Most people who know even a little bit about "The Bachelor" know that the producers cut contestants off from the outside world. I originally took this as, "Oh they can't go on Instagram. Boohoo." Turns out, it's so much worse than that. They do not have access to phones, TV, music, magazines or even BOOKS. Not being allowed to have books kind of caught me off guard, but they don't seem like the type to read anyway. You even have to be granted permission to watch a movie. But if the producers didn't cut these girls completely off from the world, how would they get so bored that they stir up the most toxic drama for fun? I mean, that is the whole point of the show.
2. Rose ceremonies are at 2 a.m.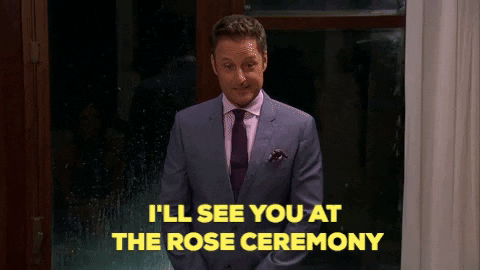 I mean it only makes sense because obviously it's the best lighting. Enough said.
3. There is an extensive packing list AND YOU ARE ONLY ALLOWED THREE SUITCASES!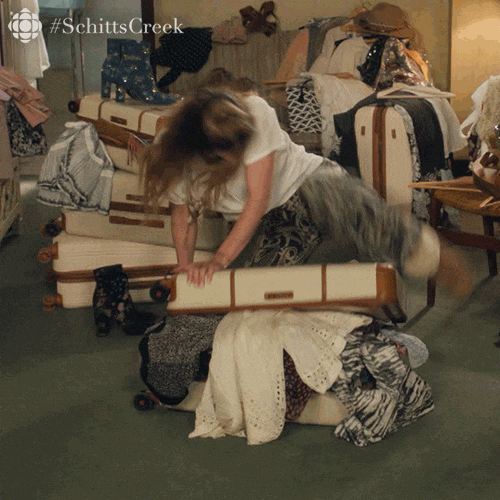 This sounds eerily similar to when Georgetown ~recommended~ that first-years only bring two suitcases to campus in the fall (rip first fall and spring lol). I am having flashbacks to this past summer, and I just know that my fellow first-years are too. Imagine the anxiety of trying to stuff 14 formal dresses and nine weeks of clothes, makeup and shoes into three suitcases. Bleh, I don't even want to think about it anymore.
4. They have to buy all of their own clothes.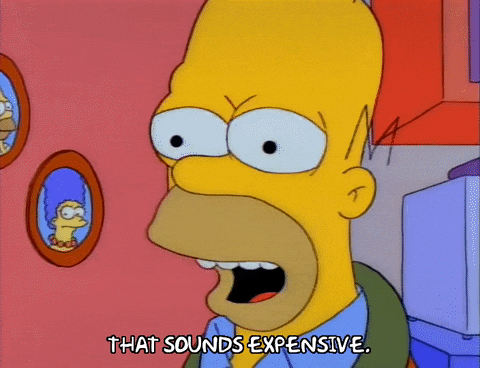 Yea, all those items shoved into three suitcases must be purchased by the contestant. One bachelorette took out a second mortgage to buy $8,000 worth of clothes for the show, which, according to math from Abigail Weintz's lovely article is equivalent to approximately 894 Wisey's Chicken Madness sandwiches. Personally, I would prefer those sandwiches to the minimum 14 fancy dresses needed for the rose ceremonies on top of all the outfits for dates. But, hey, they are looking for the love of their life, their one "true" person, so maybe it is worth it. Or maybe its worth is that they can become an influencer for three years and then fall back into oblivion. *Looks around* Who said that???
5. There are some "suggestions" for what you should and shouldn't wear.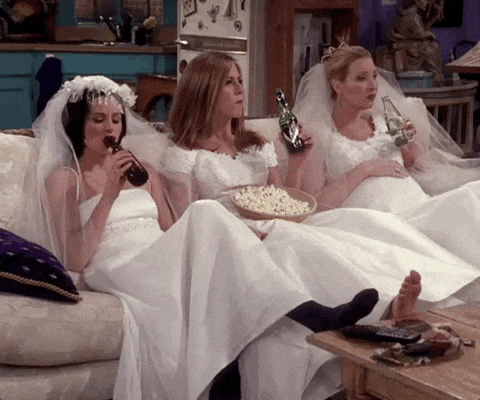 These strong suggestions include stripes, small checkered patterns, big patterns, solid white, and honestly anything else the producers just don't like. While contestants would never be told that something doesn't look good, the producers will suggest that they change "because their outfit does not translate well on camera." I bet the producers word it that way so that they don't unleash the wrath of these emotionally unstable women by saying their outfits are ugly.
6. They become beauticians overnight.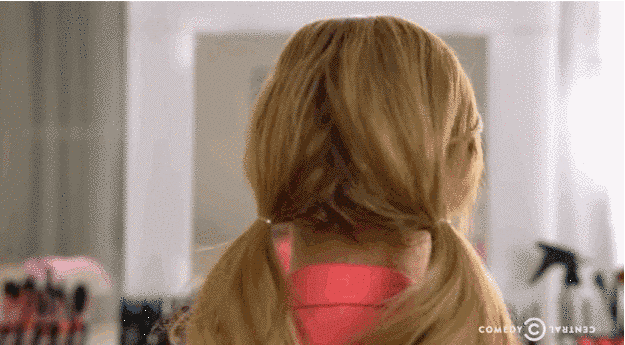 After the producers cheaped out on providing wardrobe, I shouldn't be surprised that they do not provide hair or makeup, but I still am. I can't imagine being on camera LITERALLY ALL THE TIME with my current knowledge of makeup that matches the skill of a middle schooler. One girl even hired a professional makeup artist to teach her tips and tricks before she went on the show. Maybe I should consider that if I ever hit rock bottom and audition to be on "The Bachelor."
7. There is a two drink per hour rule.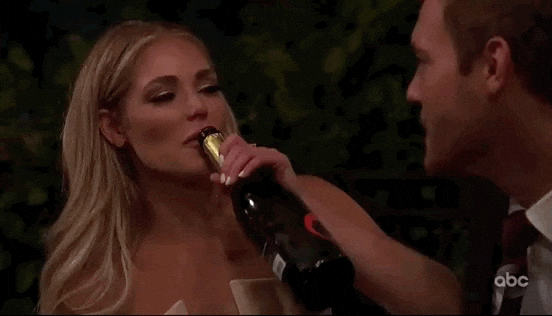 The perfect amount to spice up life in the mansion, without any of these ladies drinking too much and stirring up drama. We wouldn't want that, now would we?
8. They don't eat on camera.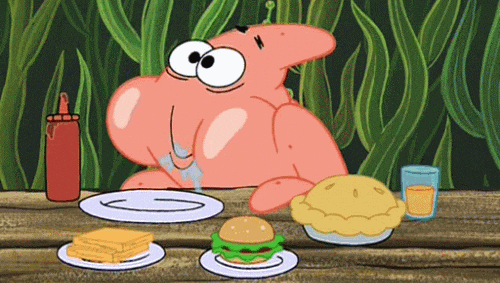 Apparently it's too loud for the cameras and "nobody wants to see that." I mean they're right — I personally would not like to see that. But I also think that eating in front of your potential soulmate is a very telling experience. They just eat all sad and alone in their rooms before all of the dates. #depressing
9. And don't forget about your mandatory psych evaluation.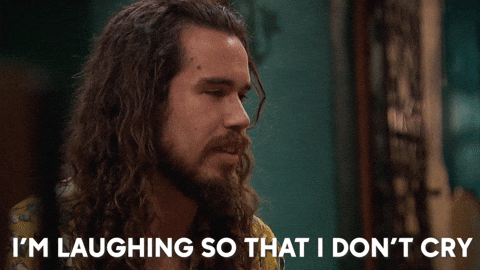 I definitely have some questions about this one. It makes me wonder if they do the psych eval just to find the most unstable people and throw them in a house to see what happens. Maybe they need a more comprehensive evaluation considering the many irrational behaviors that occur in just one episode.
10. Chris Harrison, the host of "The Bachelor," was fired (low key)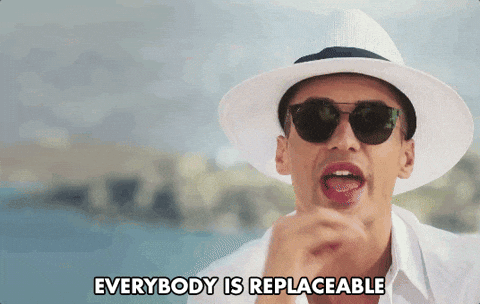 Harrison will not return to host the next season of "The Bachelorette," and he has been replaced by Tayshia Adams and Kaitlyn Bristowe. It is unclear if ABC will allow him to return in future seasons, but it seems to me that Chris was dumped and is unable to accept it because he keeps saying how this is not the end. Although Harrison has already been replaced (by two fantastic women nonetheless — I actually know nothing about them, BUT the bar is just so low), I think a better choice would have been Ted Cruz for three reasons…
1. He is soon out of a job.
2. He is equally if not more problematic than Chris Harrison.
3. The entire "Bachelor" franchise radiates major Republican vibes, so Ted will fit in just fine.
However, "The Bachelor" has been safer during the pandemic. 🙄 Contestants had to be tested every third day for COVID during the 2020-21 seasons. Can Ted Cruz say the same? The contestants also quarantined before appearing on the show. Can Cruz say the same before he jetted off to Mexico? (Chris Harrison broke quarantine though🤭 and was temporarily replaced by JoJo Fletcher.) In all honesty, who would Chris Harrison's replacement be if he didn't also display problematic actions as a public figure?
I hope you enjoyed learning about some crazy things about "The Bachelor" and didn't lose any brain cells in the process.