HAPPY HOLIDAYS, HOYAS!
Can you believe it? Midterms are (finally) over and Christmas is literally WEEKS away!
Before I get too far ahead and offend all those people who "love" Thanksgiving, let's jump right into what this article is actually about. Today, I've decided to give you the 10 things you should be most thankful for as a Hoya — and yes, I know it can be pretty difficult to figure it out sometimes. Here they are: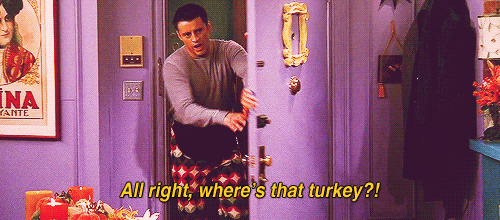 That one time a semester when you think a rat is about to jump out of the bush and it turns out to be a bunny                                                        
All your tuition money is being spent on a "green space" that will not be finished until after we all graduate.
The elevator in Regents that is ALWAYS there for those of us who have given up on taking the stairs up to Leavey
When the workers at Einstein's learn your name — it's a great feeling, speaking from personal experience here.       
Pasta week at Launch — it's 100 percent the best week, don't try to deny it.      
When Jack's Crew lets you get less than 3 feet away from Jack to take a picture
The Georgetown meme page
The smell on the second floor of the ICC is almost completely gone.
Well, you go to Georgetown. I know this is kind of soft, but it's true.
MAC MCCLUNG…have you seen him dunk??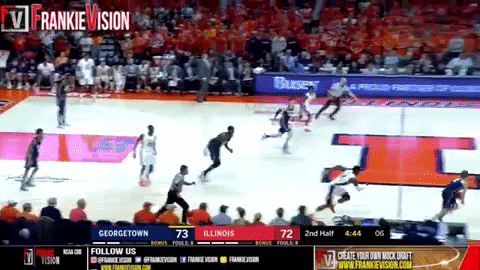 Have a happy Thanksgiving, Hoyas. See you soon!
Gif/photo sources: giphy.com, countryliving.com